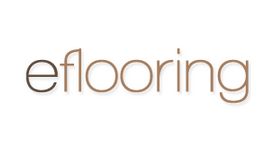 For a start, we sell our hardwood, engineered and laminate flooring at the price we pay for it. We just charge a fee for handling and carriage. By now you've probably realised we aren't sales men with targets to meet. We are the complete opposite - we're floor fitters and we take great pride in the floors we install and are passionate about the materials we use, so much so, we'd like everbody to own some - even if it means virtually giving it away. So we looked at the way on-line retailers work and thought we could do better.
And it occured to us that we do exactly the same amount of paperwork and use the same number of staff wether you buy one pack of flooring or fifty - so we thought it would make more sense if we just charged one price - no matter how much flooring you buy. Of course, we realise if you just want one or two packs of flooring then our system is unlikely to be cost effective, but when you require twenty, thirty or forty packs or more there are huge savings to be made.
---
Reviews and Ratings
We do not have any reviews about Eflooringuk available right now.